Repointing Brickwork
CLEAR COATING FOR FEATURE BRICK OR STONE WORK
Tempting as it is to believe that Brickwork requires no maintenance, careful examination of your exterior wall is likely to reveal loose and sandy mortar joints and spalling brickwork attracting damp penetration. Treatexwall can eliminate all these problems with a single application. Re-pointing brickwork is advisable in this instance. Followed by the Impregnation, under pressure of Silthane clear protection for feature unpainted brickwork, the invisible guard against staining and frost damage. Coloured film coatings for previously painted outdoor wall areas.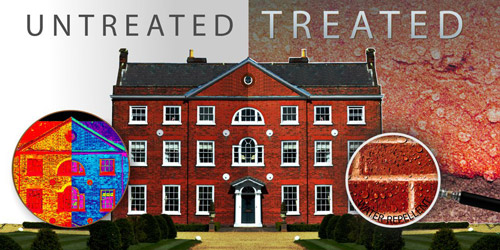 Repointing Brickwork will not change the colour or texture of the surface.
Totally eliminates penetrating damp
Prevents erosion, especially in coastal or exposed homes
Prevents frost attack which can crack render, stone and mortar joints
Helps to regulate interior humidity and stops condensation forming
Does not alter the appearance of the property
Suitable for grade 1 or grade 2 listed building
Protect from penetrating damp
Breathable waterproofing & weatherproofing
Complete protection of exterior walls
Guaranteed for 20 years
PRO CLEAR GUARD coat is a heavy-duty exterior clear silicone wall sealer, similar to the silicone. This excellent water repellent also protects against damp, dirt, chemicals, water and extreme weather. Penetrating up to 17mm into the surface. The outstanding effectiveness and durability of PRO CLEAR GUARD coat ensures deep penetration into bricks, concrete, stucco, mortar, stone, sandstone, clay tiles, ceramics and cement blocks for guaranteed waterproofing. PRO CLEAR GUARD coat is made with micro porous structures to enable unrivalled breathability so water vapor's escape out through walls, while permanently preventing water to enter.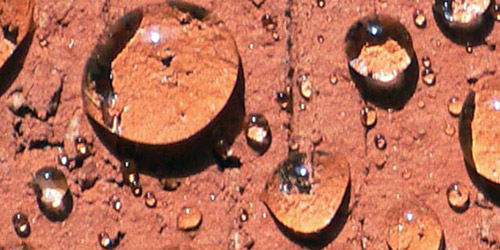 Here is just some of our work on Brickwork walls